New Zealand Pure 100% New Zealand Douglas-fir Essential Oil
Naturally grown. Sustainably processed.

We produce all-natural essential oil from our sustainable forests for commercial customers seeking a high-quality, competitively priced, responsibly and ethically sourced product.
Learn More
Port Blakely New Zealand Essential Oils
Essence of the Forest
We capture the essence of our New Zealand Douglas-fir forests to produce pure essential oil with a fresh, woodsy aroma. Tested in a lab in New Zealand, our oil is all-natural.
Why Douglas-fir?
With a floral and woodsy body expected of an evergreen, it's the fresh notes of citrus that set Douglas-fir apart from its conifer cousins. The pleasant, potent scent makes it uniquely suited for use in aromatherapy, cosmetics, and products for the home.

Named for the botanist who introduced it to Europe in 1827, Douglas-fir belongs to neither the Fir nor Pine families. It inhabits its own genus, Pseudotsuga, meaning "false-hemlock" due to the species' similarity to other cone-bearing trees.
Click here to request a product sample.
Get in Touch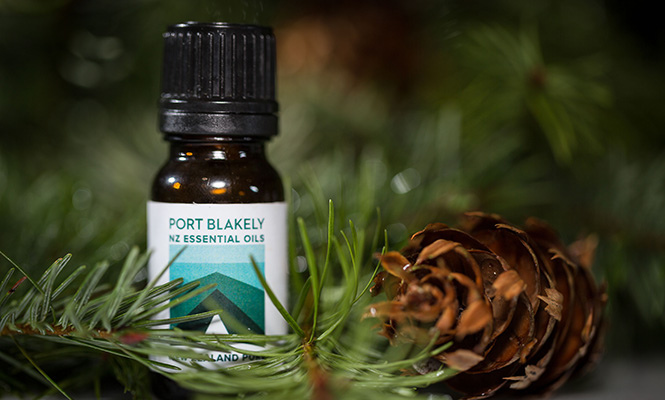 Sustainable Practices
The Douglas-fir trees that produce our oil come from a dedicated forest within the 35,000 hectares – or more than 85,000 acres – of forestland we own and manage in New Zealand. We take the product from seedling to oil, maintaining total control of the supply chain reliability, scalability, and quality.
Learn More
Commitment to Stewardship
NZ Essential Oils is a subsidiary of Port Blakely, a family-owned company and established global leader in renewable forest products.
Learn More